BØLLA
Liljeskogens Dream Rose
11.10.2009 - 06.02.2017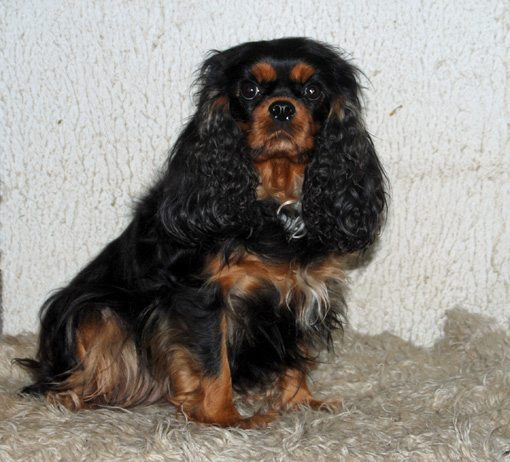 2 år på bildet / 2 years on this picture
Hjerte / Heart: Friskt hjerte 26.11.2014 / Clear heart 26.11.2014
Patella: Free 0/0
Øyelyst + DNA-testet EF/CCS
Tested on eyes + DNA tested EF/CCS
Bølla ser så søt og yndig ut. Og hun kan virke veldig rolig og avslappet, men samtidig ligger hun nok hele tiden og pønsker ut nye rampestreker. Så hun lever fortsatt opp til navnet sitt! Hun fikk navnet Bølla fordi hun som valp alltid skulle bade i alle vannfat, så det fløt av vann overalt... Hun er en smart liten jente som iblant lokker med seg sine hundevenner på ulovlige eventyr, men ellers er hun en herlig liten sjarmklump, som har krøpet langt inn i hjertet på oss alle

Høsten 2016 forsvant Bølla og Sota. Vi etterlyste dem via Politi og på alle mulige måter, og satte opp plakater overalt. Det var frost og kaldt ute. Etter to lange døgn dukket de opp igjen. Begge var veldig slitne, og Bølla ble aldri helt den samme igjen etter denne forsvinningen, og vi får nok aldri svar på hvor de hadde vært de to døgnene...

Bølla looks so sweet and innocent, but even though she seems to be calm and relaxed, she probably all the time devise some mischief ;) When she was a puppy she used to take a bath in every water bowl she could find! Bølla is a smart little girl who sometimes persuades her dog friends to join some illegal adventures... But otherwise she is a loveable little charmer, that we all love very much


1 x BOS-puppy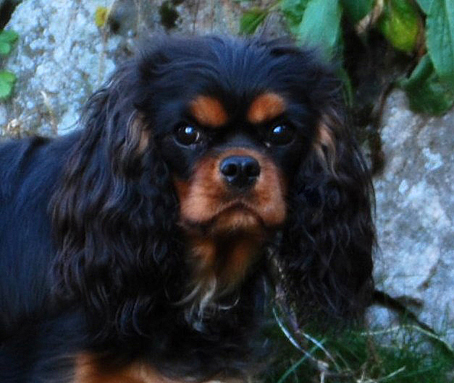 Bølla 1 år / 1 year
Bølla nesten 6 mnd / Bølla almost 6 mths
3 mnd / 3 mths
3 mnd / 3 mths
Bølla 5 uker / 5 weeks
Bølla 3 mnd / 3 mths
Bøllas foreldre / Bølla's parents:
Pringel's Movie Star (Teddy)

3 år på bildet / 3 years on this photo

Liljeskogens Eminent Eclaire (Minou)

5 år på bildet / 5 years on this photo
Stamtavle / Pedigree
Pringel's Movie Star

b/t

Clear heart 5 years

Alberica Makin Magic

r Clear heart 5 years 6 mths

Myhope Fever r

Harana Courtney

Myhope Folow That Dream

Rheinvelt Ruby Wax Alberica

Rheinvelt Rock Music

Rheinvelt Reet Petite

Lemitess Angels Wings

b/t Clear heart 6 years 4 mths

S N UCH NV-02-04
Hackensack Designed By Magic triClear heart 10 years 6 mths

Pascavale Designed

Hackensack Curiosity

Vouges Titanic b/t Clear heart 8 years 8 mths

Harana Jumpin Jack Flash

Vouges Hot Shot

Liljeskogens Eminent

Eclaire

r

Clear heart 7 years

Oward Des Arnuettes

r

Nalou de Carqueville

CH Pamedna Pedro Rosso r

Jennifer des Graffitis de la Lauzeraie

Jola des Arnuettes

CH Pamedna Pedro Rosso r

Hophelie des Arnuettes

Liljeskogens Autumn Azalea

r Clear heart 8 years 6 mths

Tibama's Impulsive Infanto r Clear heart 7 years 10 mths

Harana Ain't Misbehavin' b/t Clear heart 9 years

N S UCH Tibama's Adorable Alice r Clear heart 6 years 10 mths

Atti's Candy Sweet As Sugar r Clear heart 10 years

Nocturnes Iglesias b/t Clear heart 8 years

Atti's Marita Super Madame b/t Clear heart 8 years 3 mths

= hjerte uten bilyd

= Clear heart
Jeg har ført på hvor lenge jeg vet / har kilder for at forfedrene har vært hjertefriske. Noen har nok vært hjertefriske mye lengre, men jeg har ingen sikre kilder for det. Så dersom noen som leser dette har flere opplysninger, så er jeg veldig takknemlig for å få en mail om det!
I have listed how long I know / have sources that the ancestors have had a clear heart.
Some might have had a clear heart much longer, but I have no sources... So if anyone reading this has more information, I am very grateful to get an e-mail about it!