HEIDI
Liljeskogens Captain's Gloxinia
Født / born: 11.05.2017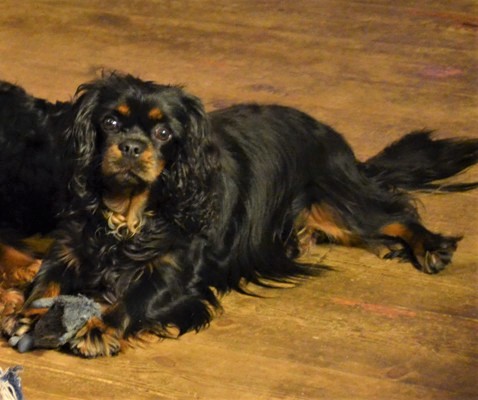 Heidi 19 mths
Undersøkt / Tested on:
Hjerte / Heart: Friskt hjerte 14.05.2020 / Clear heart 14.05.2020
Tested on Patella (Free 0/0)
Øyelyst + DNA-testet EF/CCS (Tested on eyes ECVO + DNA tested EF/CCS)
Heidi er ei glad, livlig og leken jente. Hun elsker sine IKEA-mus/rotter, og passer godt på dem - så der har hun og tante Cherry en ting til felles (og de krangler iblant om disse - for begge to vil ha alle for seg selv ;) ) Heidi er også en skikkelig koseklump, som elsker å ligge i fanget. Hvis fanget er opptatt, så klatrer hun bare over de andre :)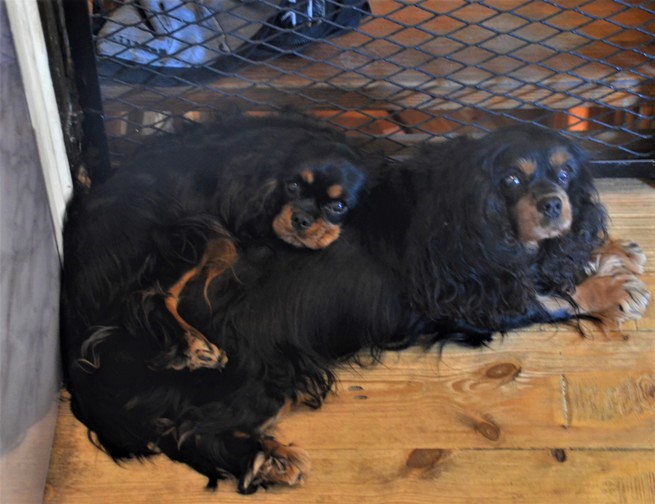 Heidi og mormor Kelly på 14 år
| | | |
| --- | --- | --- |
| | | |
| Søster Ronja og Heidi 6 uker | Heidi 3 måneder / 3 mths | Heidi 10 måneder / 10 mths |
Heidis foreldre / Heidi's parents
| | |
| --- | --- |
| | |
| N UCH Kvadriga's Royal Black Captain | Liljeskogens Gloxinia The Dame (3 CC, 2 Res.CACIB) |
Stamtavle/ pedigree:
N UCH Kvadriga's Royal Black Captain

tri

Clear heart 9 years 11 mths

N FIN UCH Magic Charm's Royal Luck

bl

N UCH NVV-11 NVV-12 Jørsi's Heldig Gris bl Clear heart 9 years 3 mths
N UCH Ricksbury Royal Aristocrat bl
N UCH Magic Charm's Rainbows End bl
Magic Charm's Royal Popstar bl
N UCH Ricksbury Carlton bl
N DK UCH Lymrey Allure bl
Fuzzyheimen's Cherokees Hope tri Clear heart 7 years 3 mths
Magic Charm's Our Cherokee bl
N UCH Magic Charm's Golden Springchoice bl
N UCH Annatika Winema bl
Fuzzyheimen's Daddys Black Pearl tri
NORD UCH NV-00 Magic Charm's Indian Warrior bl
Fuzzyheimen's Sweet Model On T'Move tri
Liljeskogens Gloxinia The Dame

b/t

3 x CC

Clear heart 9 years

World Cavalier Show Junior Winner-2008

NORD UCH Anberan Mocha Sanani

b/t Clear heart 7 years

AM CH Kimark Coming Home To Sorata r
AM CH CAN CH Campanards Mr.Sweden At Vesta ROM r
Kimark Look Into My Eyes ROM r
Anberan Hot Mochachino b/t
GB CH Myhope Fever r
Anberan Hot Chocolate b/t Clear heart 11 years
Norsk Veteranvinner-2015 NVV-15 Liljeskogens Karisma Kelly b/t

3 Cert/CC Clear heart 14 years

SSalador Channon b/t 1 Cert/CC Clear heart 11,5 years (Ble 15 år)
Salador Celtino b/t Clear heart 8 years
Salador Cassy r Clear heart 6 years
Liljeskogens Classic Camille r

Clear heart 5 years 5 mths

N S UCH Tibama's Mickey Mouse r Clear heart 7 years 9 mths

Tibama's Royal Emerald r Clear heart 7 years

betyr hjerte uten bilyd

= Clear heart
Jeg har ført på hvor lenge jeg vet / har kilder for at forfedrene har vært hjertefriske. Noen har nok vært hjertefriske mye lengre, men jeg har ingen sikre kilder for det. Så dersom noen som leser dette har flere opplysninger, så er jeg veldig takknemlig for å få en mail om det!
I have listed how long I know / have sources that the ancestors have had a clear heart.
Some might have had a clear heart much longer, but I have no sources... So if anyone reading this has more information, I am very grateful to get an e-mail about it!