NAOMI
Liljeskogens Victory Valonia
født / born: 24.03.2008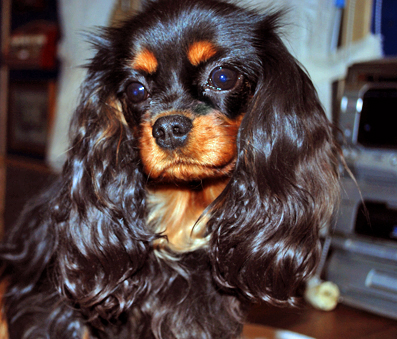 1 år / 1 year
-------------------------------
| | | |
| --- | --- | --- |
| | | |
| | 2 år + 6 mnd / 2 years + 6 mths | |
----------------------------
9 mnd / 9 mths
----------------------------
6 mnd / 6 mths
6 uker / 6 weeks
-----------------------------------
6 uker / 6 weeks
6 uker / 6 weeks
-----------------------------------
Naomis foreldre / Naomi's parents:
FLORIAN (Admiral Neilson Vom Paulinenhof)
RYLLIS (Liljeskogens Autumn Amaryllis)photo by R.L.Jonassen
Stamtavle / Pedigree
Admiral Neilson Vom Paulinenhof

b/t 3 years

Blue Magic's Jackomo b/t

6 years

Quintus Vom Rabaukenhof

Immenhof's Harpo

Kitty Vom Rabaukenhof

Maxima Vom Paulinenhof

Crown Hunter Pik As

Bruna The Rottis

D CH Korraine's Annabelle b/t8 years

Mals Gotcha

Brookemar Midnight Rave

Sanickro Disco Dolly

Korraine's Lucinda

Korraine's Playboy

Korraine's Kirsti

Liljeskogens

Autumn Amaryllis

ruby

7 years 4 mths

Tibama's Impulsive Infanto r 7 years 10 mths

Harana Ain't Misbehavin' b/t

9 years

GB CH Fontelania Dancing Brave

Harana Makin' Whoopee

N S UCH Tibama's Adorable Alice r

6 years 10 mths
N UCH Javita Royal Gesture Of Deltika
Rybergets Jewel b/t 7 years 8 mths

Atti's Candy Sweet As Sugar r

10 years

Nocturnes Iglesias

b/t 8 years

Nocturnes Kontrabas b/t

11 years

Immenhof's Song Of Joy r

6 years

Atti's Marita Super Madame b/t

8 years 3 mths

Ryberget's David Freetain

Engeråsen's Daniella

8 years
Jeg har ført på hvor lenge jeg vet / har kilder for at forfedrene har vært hjertefriske. Noen har nok vært hjertefriske mye lengre, men jeg har ingen sikre kilder for det. Så dersom noen som leser dette har flere opplysninger, så er jeg veldig takknemlig for å få en mail om det!
I have listed how long I know / have sources that the ancestors have had a clear heart.
Some might have had a clear heart much longer, but I have no sources... So if anyone reading this has more information, I am very grateful to get an e-mail about it!