LA PAZ
Liljeskogens Ornated Oliver
25.08.2006 - 31.05.2019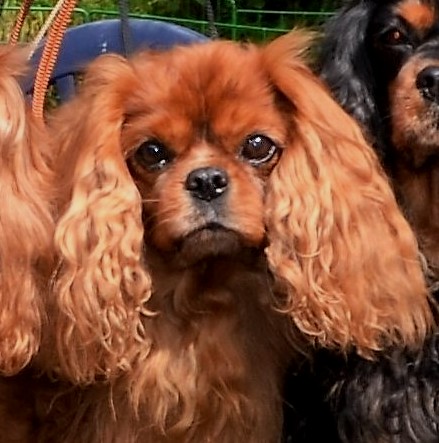 La Paz 11 år på bildet på bildet / 11 years on this picture
Undersøkt / Tested on:
Hjerte / Heart: Friskt hjerte 23.02.2018 (11,5 år)/ Clear heart 23.02.2018 (11,5 years)
Patella: Free 0/0
DNA-testet EF: Fri , CCS: Fri / DNA tested EFS: Clear/ CCS: Clear
Øyelyst + MR-scannet / Tested on eyes + MRI scan
LA PAZ, vår skjønne lille bamse. Han har helt fra valpekassen vært en av våre favoritter, men planen var at vi ikke skulle beholde noen hanner i dette kullet.... Han er liten i størrelse (7 kg), men med masse selvtillit! Heldigvis fikk vi sjansen til å kjøpe han tilbake da han var ca. 1 år gammel, og Anette hadde gjort en flott jobb med å oppdra ham! La Paz er en lydig og kosete gutt. Han er liten og søt, men han er en av sjefene i guttegjengen ;)

LA PAZ, our lovely little teddybear. Already as a puppy he was one of our favorites, but the plan was that we shouldn't keep any male puppy in this litter... He was small, but with lots of self-confidence! Luckily we got the chanse to buy him back when he was about 1 year, and Anette had done a great job training him! La Paz is an obedient and cuddly boy. He is small and sweet, but among the boys he is one of the leaders :)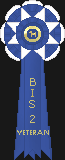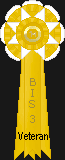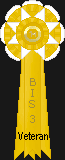 2 x Res.Cert, 8 x CK, 3 x HP, 2 x BOS Veteran3 x BOB Veteran, Best In Show-3 Veteran (CKCS spesialen 2016 og 2018), Best In Show-2 Veteran (CKCS Norsjø 2018)
4.Mestvinnende Veteran i 2016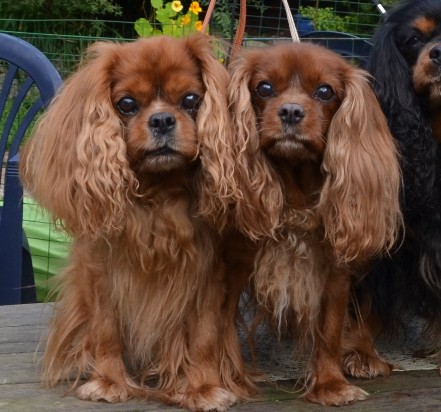 La Paz og søster Mia, 11 år gamle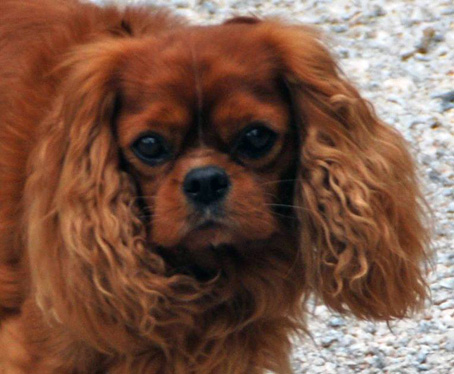 Nesten 7 år på bildet på bildet / Almost 7 years on this picture
3 år og 7 mnd / 3 years + 7 mths
La Paz og hans datter Emmi (Liljeskogens Birdcherry) / La Paz and his daughter Emmi (Liljeskogens Birdcherry)
2 år 4 mnd på bildet / 2 years 4 mths on this picture
3 år og 7 mnd / 3 years + 7 mths
--------------------------------------
16 mnd / 16 mths
--------------------------------------
| | | |
| --- | --- | --- |
| | | |
| 8 uker / 8 weeks | 10 mnd / 10 mths | 10 mnd / 10 mths |
La Paz' foreldre / La Paz' parents:
ADRIAN (N UCH Jørsi's Fantaskap)

SALLY (Liljeskogens Autumn Azalea)
Stamtavle / Pedigree
N UCH Jørsi's Fantaskap

r

Clear heart 8 years

N DK CH NV-05-06 Ricksbury Royal Crusander bl Clear heart 5 year 5 mths
GB CH Ricksbury Tommy bl Clear heart 9 year 8 mths
Linjato Ace Of Base bl
Ricksbury Royal Captive Of Crossbow bl
GB CH Ricksbury Royal Temptress bl Clear heart 11 year 8 mths
GB CH Lymrey Royal Scandal At Ricksbury bl Clear heart 6 year 11 mths
Pembridge Smooth 'n Sharp 'Ricksbury bl
Jørsi's Faith r

Clear heart 13 years

S UCH Immenhof's Summa Cum Laude r Clear heart 11 years 11 mths
INT D VDH UCH Bonema Gold Sovereign For Choya r
D UCH Royal Companion Gold For Immenhof r
Rybergets Francesca r
N S UCH Sorata Frank 6 years
Delhaze Belinda bl
Liljeskogens Autumn Azalea

r

Clear heart 8 years 6 mths

Tibama's Impulsive Infanto r Clear heart 7 years 10 mths
Harana Ain't Misbehavin' b/t Clear heart 9 years
GB CH Fontelania Dancing Brave r
Harana Makin' Whoopee b/t
N S Uch Tibama's Adorable Alice r Clear heart 6 years 10 mths
N UCH Javita Royal Gesture Of Deltika bl
Rybergets Jewel b/t Clear heart 7 years 8 mths
Atti's Candy Sweet As Sugar rClear heart 10 years
Nocturnes Iglesias b/t Clear heart 8 years
Nocturnes Kontrabas b/t Clear heart 11 years
Immenhof Song Of Joy r Clear heart 6 years
Atti's Marita Super Madame b/tClear heart 8 years 3 mths
Rybergets David Freetain b/t
Engeråsen's Daniella r Clear heart 8 years

= hjerte uten bilyd

= Clear heart
Jeg har ført på hvor lenge jeg vet / har kilder for at forfedrene har vært hjertefriske. Noen har nok vært hjertefriske mye lengre, men jeg har ingen sikre kilder for det. Så dersom noen som leser dette har flere opplysninger, så er jeg veldig takknemlig for å få en mail om det!
I have listed how long I know / have sources that the ancestors have had a clear heart. Some might have had a clear heart much longer, but I have no sources... So if anyone reading this has more information, I am very grateful to get an e-mail about it!